As we approach the 2021 holiday season, it also time for the Utah ATV Association to hold its first 2-year election. As we discussed earlier in the year It has been decided that a 2-year appointment makes more sense. This is in part due to the time frame that it takes for a person to learn their role when elected and what they are responsible for within the Club.
Below you will find each position that will be filled at the conclusion of this election process. Along with the position you will find a bio(s) for the person(s) nominated. Each of the nominated have agreed to fulfill this two-year commitment if elected. Please take the time to review the bio(s) and contact the nominees with any questions about their qualifications, desire to be elected, or any other topics you wish to discuss.
Remember the elected board is your voice when it comes to Club decisions, activities, events etc. If you have any questions or concerns about the election or the election process, please contact your sitting Vice President Bill Bagshaw.
President Nominee:
Steve Hawkins-
My name is Steven Hawkins, and I was born and raised in Sandy, Utah. I spent many years racing motocross, helping to pioneer the 4-Wheel ATV class in 1985. I have been an outdoor enthusiast my whole life, hunting, fishing, and off-roading. I joined the Utah ATV Association in 2013. I was elected to the Board in2014, then as President 2015, serving in that capacity ever since. I also am currently serving as the Chairman of the Utah OHV Association. My wife Anita is also a member. We have both ATV'S and SxS
Vice President Nominee:
Bill Bagshaw-
I'm an off-highway enthusiast with a true passion to serve. Having been a law enforcement officer for over 20 years, I have a great understanding of the law, Utah, and the residents that reside here. I understand the club's attachment to nature and our public lands. I am a professional that strives to set the example in both my professional and personal life. I have been a member of this club for almost five years. I have just completed my first year as your Vice-President.
During my time as your Vice President, I have assisted with numerous projects from the implementation of our new website, new club merchandise, and the design and installation of the wrap on our enclosed trailer, just to name a few. With the assistance and support from the other elected officials, we have accomplished a lot. I look forward to continuing my contributions to this club by accepting the position of Vice President for another term.
My name is Bill Bagshaw, and I am asking for your vote.
Secretary Nominee:
Alisa Carlson-
Hi there. My name is Alisa. I am a lover of animals, camping, fishing & riding my 4-wheeler (especially in water & mud) but mostly I love my family. Basically, being in the outdoors in beautiful weather makes me happy. I've been a member of this club since March 2016 & I've held the secretary position since 2018. I take the minutes at the board meetings & club meetings. I send out the newsletters & I also distribute the membership cards. I am responsible for the club's records. I have proudly been on the Ride for Life committee for 4 years. I will help in whatever aspect I can for the events and other club matters. I have participated in service projects with Wasatch State Parks & others like the Knolls clean-up for BLM. If you have any club questions, I'll help you where I can or direct you to someone to talk to. I'm looking forward to another great year with the club.
Treasurer Nominees:
Karen Sommers-
We have been members of the club for 6 years; I've been the treasurer 3 ½ years. I do enjoy the challenge of keeping the books straight. I just retired after 20 years with Central Bank. I work well with the board members and enjoy the interaction. I am not the most outgoing person, but I'm trying to get to know more of the new members.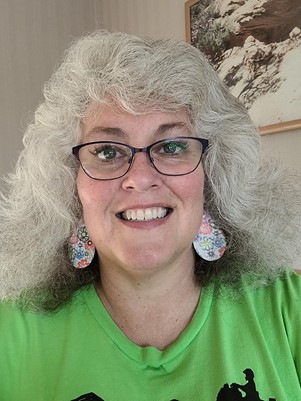 Britt Zumwalt-
Hi, my name is Britt Zumwalt. I have been a club member for 3 years. My husband Bill and I love the outdoors and exploring our beautiful state together! We have rode ATVs for many years and our side-by-side now for almost 2 years. I was born and raised in Utah and grew up appreciating the great outdoors. That is where I'm the happiest.
Some of my hobbies include camping, riding, crocheting, crafting, and spending time with family and friends. I am a lucky mother/bonus mother of 7 children, 1 fur baby, and 21 grandchildren. I've worked in Human Resources for over 30 years and I'm currently the HR Director for Packsize LLC located in Salt Lake City. People are my passion. Bill and I have loved being a part of the Utah ATV Club as well as the Ride for Life and have loved the great people we have met along the way.
I am currently running for the position of Treasurer. I bring over 15 years of experience in this role after serving as treasurer for the Brigham City Chapter of Ducks Unlimited. I am excited for the opportunity to serve this great club and its members.
My name is Britt Zumwalt and I'm asking for your vote.
Board Member Nominees:
Bill Zumwalt-
Bill Zumwalt has been a member of Utah ATV Association for 6 years and a member of the board for the last 3 years and is the club's PIO officer (He helps keep the Facebook page and webpage running) And has been an OHV owner for over 30 years riding everything from 3 wheelers to quads and now side x sides. Bill is no stranger to service having worked with Utah State Parks OHV program and the BLM in maintaining trails throughout the state.
He has been on the Ride For Life board for the last 4 years and it has a special place in his heart. Bill and his wife Britt enjoy the outdoors and spending time camping and riding. He enjoys being a member of Utah ATV Association and on club rides can be found mid pack helping with radio relays.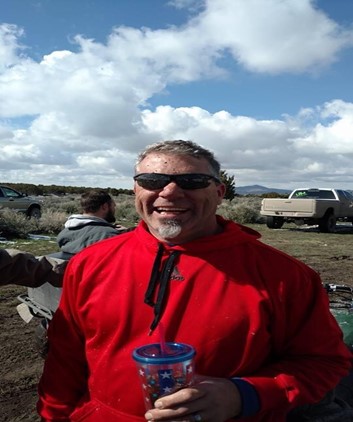 Dan Jaterka-
HI everyone. My name is Daniel Jaterka, I have been nominated for the board. I am currently serving on the board and have been for 3 years. I am the safety director for the club as well as the ride for life. I have been riding for 47 years and have ridden everything, from motorcycles to three wheelers to atv's to side by sides. currently we have both atv's and side by sides. I am an avid outdoorsman. I am a firm believer in the tread lightly policies and strive to maintain open trails for my grandchildren and yours to ride.
I have enjoyed serving on the board and hope to continue.
Vickie Bagshaw-
My name is Vickie Bagshaw. I'm easily recognized by my dog's, Winter and Summer. I've been a member of the club for almost five years and been a member of the board for two years.
I had the honor and privilege of being a police officer (dream career since I was five years old) for almost seven years. While on duty, I sustained some injuries which affected several areas of my body, which has forced me to leave my dream career. As an officer I learned the importance of diplomacy and clear communication. I am a professional first responder, someone that can be depended on in some of the most stressful situations imaginable.
I grew up in Montana and moved to Utah in 1998. Since I was a little kid, I have been an off-road enthusiast, from racing motocross to riding the highest snowy peaks snowmobiling.
I'm passionate about all our hobbies and I look forward to continuing to work hard as a Utah ATV board member. I will continue to earn your trust and respect by supporting our club, it's mission and furthering our charitable efforts.
Thank you,

Vickie Bagshaw
Craig Dixon
Hello, my name is Craig Dixon. I am married to Nicki and we have a wonderful son named Alex. I have been involved in one way or another with the Utah ATV Association for the past 16 years. In that time frame I have provided medical support for the Ride for Life with Mountain West Ambulance and on my own. Our son Alex served as the ambassador for the Ride for Life back in 2016 and he received his wish to go to Legoland in Florida thanks to all of you. I work as a Mechanic for UPS and I am also an EMT. As many of you know, I am not one to leave anyone behind while out on rides. I own 3 ATV'S and 1 UTV.
Mark Ellison-
Good day all it's been a pleasure serving the board this year but not long enough to get the feel of it all I would like to serve you all as best I can in the future and welcome your input to better our club on our rides and events thanks.
Mark.
Kyle Carlson-
I do apartment maintenance for a living. I have 3 adult children & 5 grandkids with another one on the way. I love the outdoors! Besides my RZR, I also ride motorcycles. I have been involved with the Utah Patriot Guard Riders and the Ride the Brainwave event for Children of the Earth. I have been a member of the club for 6 years and on the board for 3 years. I wanted to step up and be more involved after my first Ride for Life event.
I have been PIO for the Facebook Page and the WEB Page. I was chairperson of 2 years ago successful Sub-for Santa event, and I have been very involved in the support and the safety team of Ride for Life event.
If I'm voted in, I will do my best to uphold the club's rules & regulations & help in whatever way I'm needed.
I'm Kyle Carlson running for board member
Alice Hayes-
My name is Alice. I grew up in Oren UT. I went to Utah State University in Logan, where I majored in Special Education. I accepted a job teaching severely disabled special needs children at Jordan Valley School in Jordan School District. I worked there for 30 years before retiring. I went back to school and completed a degree in Interior Design and worked for 2 years but felt a need to be with children. I accepted a position with Jordan School District and worked at Riverton Elementary for 7 years.
I have been married to Bob for 42 years. I have 1 grown daughter and 2 grandchildren. I would appreciate the opportunity to serve the Utah ATV Association, and to help continue the traditions that have been established and bring some new ideas and energy to the club.
Cory Pidgeon-
My name is Cory I have been a part of the Utah ATV for 4 years, I drove semitruck for 30 years until I got MS, I am very mechanically knowledgeable, I can't get on the ground to help, but I am very willing to share the knowledge I have, I am always willing to help anybody in need.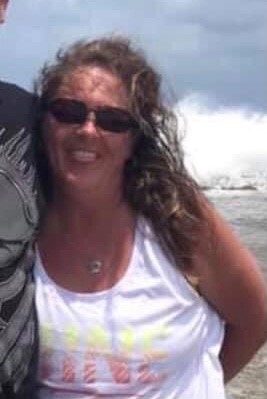 Lora Jaterka-
I love the outdoors. I've been riding motorcycles, atv's and sxs"s since I was a young grasshopper 😜. I believe that it's a privilege to get to ride in our beautiful state and will work hard to pass that on and teach others what we need to do to retain that privilege.
I work very hard with the Ride for Life and can do the same for the club. Ride hard and have fun.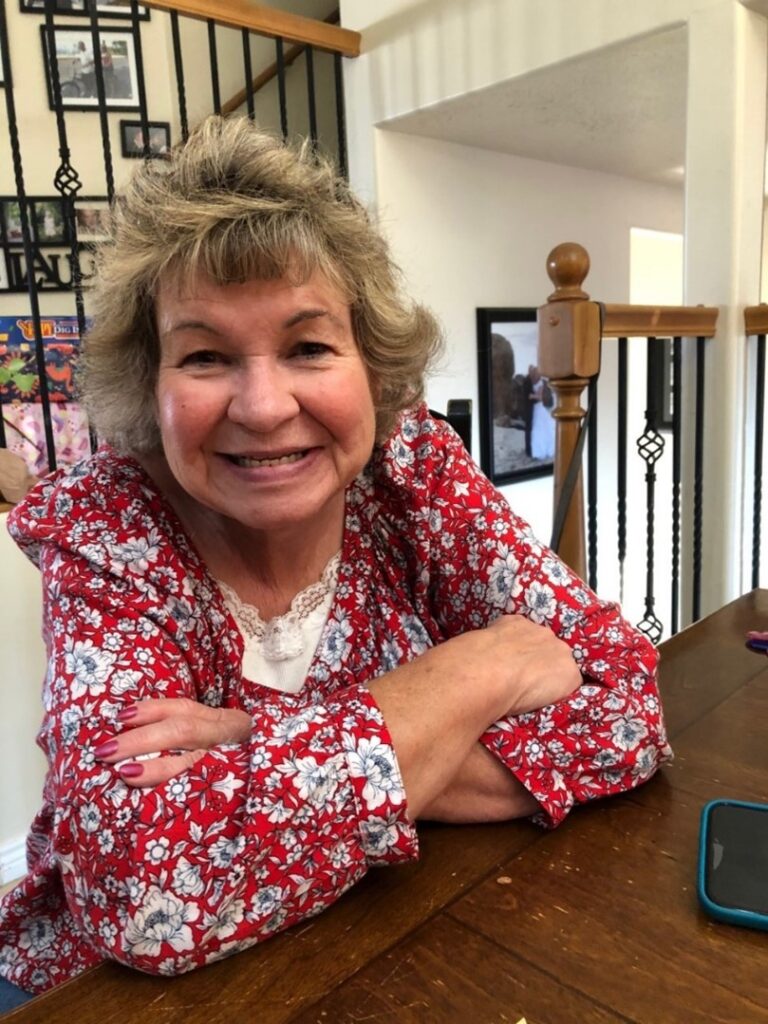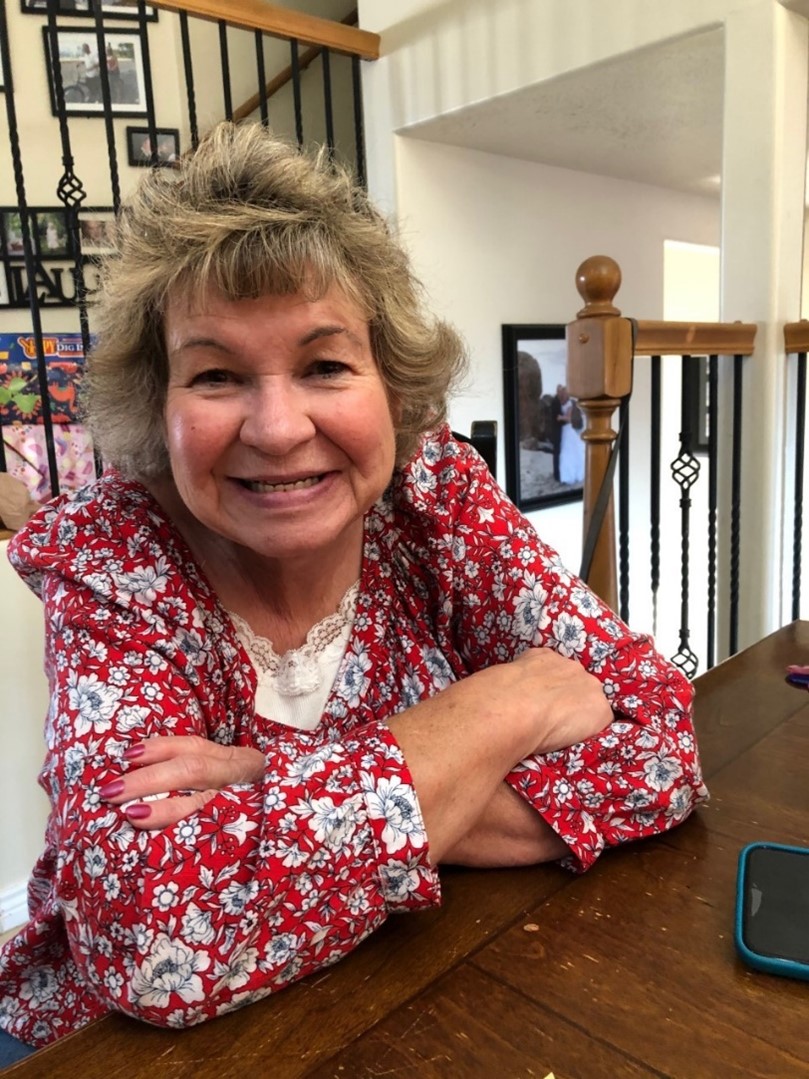 Susan Buckalew
Hello fellow ATV enthusiast! My name is Susan Buckalew. A little about my family and myself. Larry and I have been members of the ATV Association since 2017, we have been exploring the trails of Utah for over 20 years. We are advocates by participating in lobby and campaign efforts to keep the trail system maintained.
When not enjoying all that Utah has to offer, enjoy spending time with my two grandchildren and working as Client Service Representative at an insurance agency.
I look forward to continuing to serve the members of the Utah ATV Association by participating on the board and helping coordinate the rides, monthly meetings and other activities that occur to keeps the club functioning for the members.
Thanks Susan