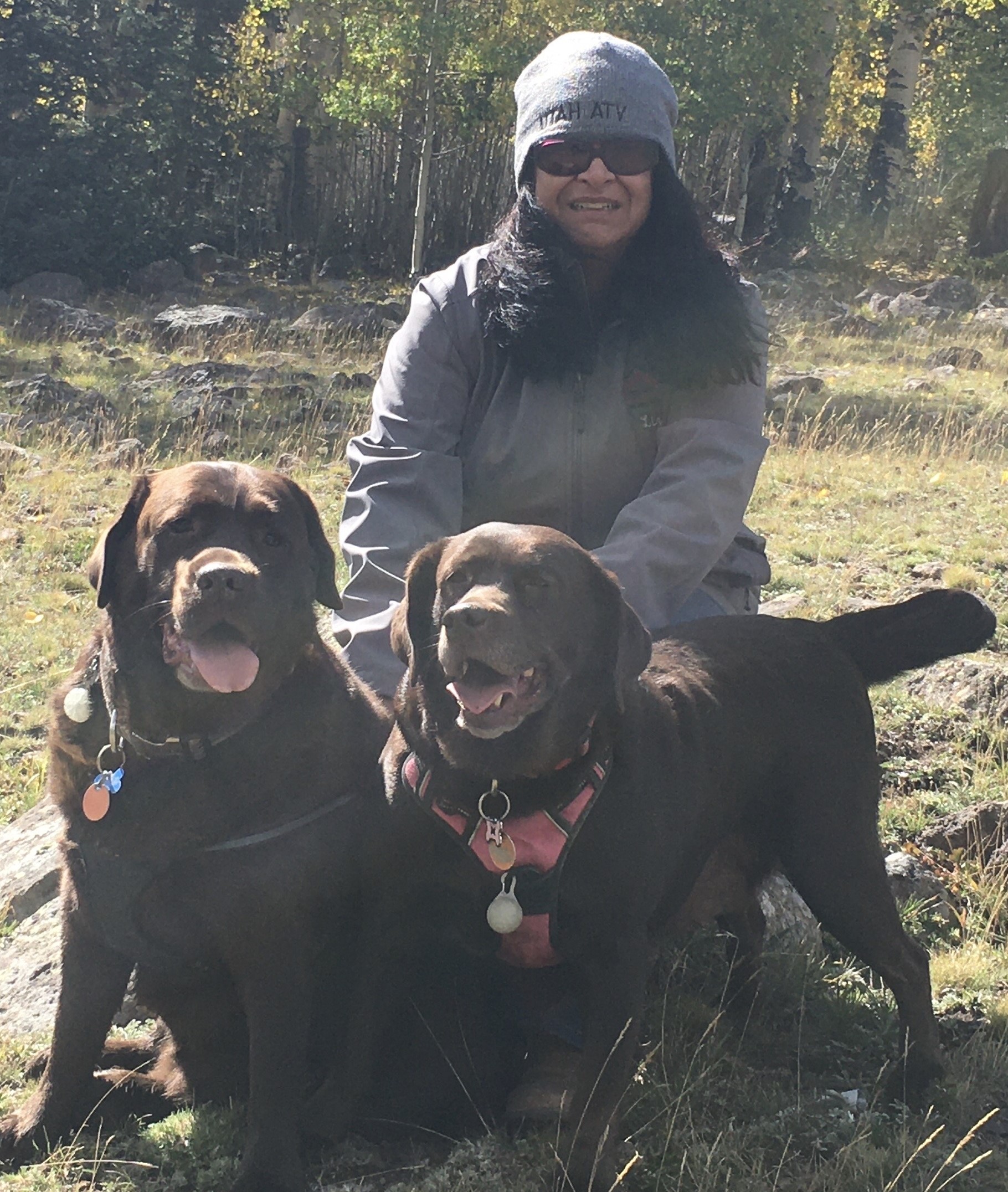 My name is Liz Arner. My husband and I have been club members since Spring 2021. I have lived in Utah
most of my life and, growing up, my family did some camping and my dad fished but I didn't really
appreciate what Utah had to offer until I got married and started spending more time in the outdoors.
My career years have been spent working in the social work field where I have worked with youth and
families involved in "the system." I currently work with the Juvenile court. I enjoy working with the
youth and seeing the changes that they make.
I am best known as Bosco & Rose's mom, the two goggle wearing Chocolate labs. My husband and I
were looking for a way to ride more trails and found Utah ATV Association. We have enjoyed the rides,
meeting new people who have become friends, and having so many fun adventures we probably
otherwise wouldn't have had. I am excited for, and look forward to, many more rides and adventures!
Come Ride with Us!